Many companies have prepared to be in compliant with General Data Protection Regulation (GDPR) which was adopted in the European Union (EU) on April 27th, 2016 and became law on May 25th, 2018. This regulation affects security professionals in two key areas: reporting data breaches and data protection by design.
The issue international companies and GDPR face include global alignment of data protection standards. GDPR has affected any organization that does business with a European Union (EU) organization or individual. Non-EU organizations that collect and process the personal data of European citizens will be subject to compliance with the law also.
UEI-Technology experts and analysts provide leadership, experience, and knowledge of General Data Protection Regulations (GDPR) for security and compliance issues with regards to implementation and the mapping of Payment Card Industry Data Security Standard (PCI DSS), SOX applications, FFIEC, GLBA, ISO 27001, SOC2 and NIST applications for risks control, data security, international data transmission, privacy issues, and compliant purposes that are key parts of GDPR.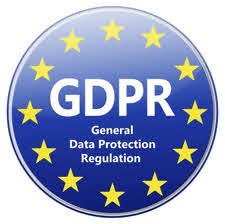 The 7 Steps of a Successful Risk Assessment that UEI-Technology follows are:
Step 1: Identify Your Information Assets.
Step 2: Identify the Asset Owners.
Step 3: Identify Risks to Confidentiality, Integrity, and Availability of the Information Assets.
Step 4: Identify the Risk Owners
Step 5: Analyze the Identified Risks and Assess the Likelihood and Potential Impact if the Risk Were to Materialize
Step 6: Determine the Levels of Risk
Step 7: Prioritize the Analyzed Risks for Treatment