The Payment Card Industry Data Security Standard (PCI DSS) is an information security standard for organizations that handle branded credit cards from the major card schemes. The standard was created to increase controls around cardholder data to reduce credit card fraud. PCI DSS touches the lives of hundreds of millions of people worldwide. The founding members of the PCI Security Standards Council (American Express, Discover, JCB, MasterCard, and Visa) continually monitor occurrences of account data compromise. These compromises cover the full spectrum of organizations, from very small to very large merchants and service providers.
Regardless of your industry, company size, or location, you need to comply with a variety of cybersecurity and privacy laws, otherwise it can have a disastrous effect on your bottom line. And while staying compliant is clearly in the best interest of every organization, it can also feel confusing or overwhelming.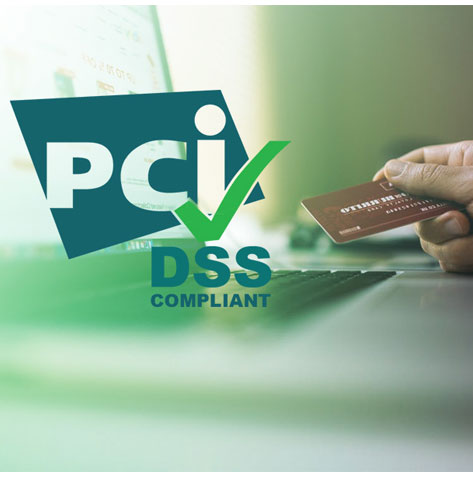 A security breach and subsequent compromise of payment card data has far-reaching consequences for affected organizations, including:
Regulatory notification requirements,
Loss of reputation,
Loss of customers,
Potential financial liabilities
Litigation
All credit card merchants, and service providers are always required to comply with the PCI DSS as applicable to their environments. Compliance is no longer a matter limited to highly regulated industries. It has become an increasingly important part of cybersecurity programs for every business and organization.
In order to understand why PCI DSS is important to your organization, what strategies your organization can use to facilitate PCI DSS compliance validation, UEI-Technology experts and analysts can help your company or organization define your PCI environment, determine compliance gaps that may exist and provide the necessary remedy for compliance.
Whether your organization is ready for compliance certification or is preparing for one, UEI-Technology experts and analysts will guide you and help your organization to review guidelines documents and instructions in its entirety for such purpose. This include PCI DSS QSA – Report on compliance, PCI DSS QSA – Scope Assessment, PCI DSS QSA – Gap Analysis, and PCI DSS QSA – Custom.
UEI-Technology experts and analysts are familiar with and knowledgeable of PCI DSS and supporting documents that represent a common set of industry tools to help ensure the safe handling of cardholder data. The PCI-DSS standard itself provides an actionable framework for developing a robust security process—including preventing, detecting, and reacting to security incidents.
Forensic analysis of compromises has shown that common security weaknesses, which are addressed by PCI DSS controls, are often exploited because the PCI DSS controls either were not in place or were poorly implemented when the compromise occurred.
UEI-Technology experts and analysts do help our customers to reduce the risk of compromise and mitigate the impact if it does occur by working to minimize the chance of compromise and the effects if a compromise does occur because it is important for all entities that store process or transmit cardholder data to be compliant.